Enjoy the Luxury of Your Own Private Charter
Nothing compares to chartering your own luxury sports cruiser on the world's most beautiful harbour, with your own captain to show you all the best sights, as well as those hidden gems that only the locals know about. Hire MV Spectre for a few special hours or enjoy an unforgettable afternoon on the harbour with friends, family, or loved ones.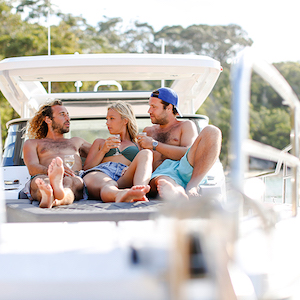 What to Expect From Our Private Charters
Not on board? Contact us!
To find out more about our boats, our tours or to ask any questions, please either fill out the form or contact us via the options below