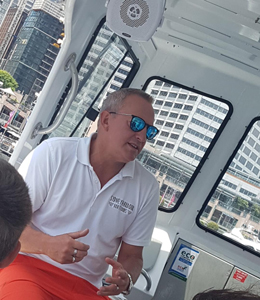 MARK
Mark's been boating on Sydney Harbour for 20+ years and knows every nook and crannie worth exploring … so he created Sydney Harbour Boat Tours to show visitors the 'world's best harbour' from a passionate local perspective!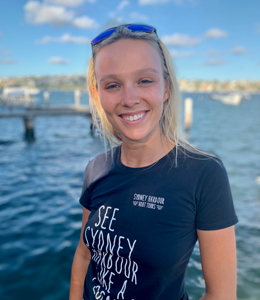 ELODIE
Mark's eldest is a qualified skipper & guide (and fluent in French). She will take you to some of the most interesting parts of the harbour and provide amazing insights and hospitality. Elodie also skippers boats offshore in the South of France over our winter.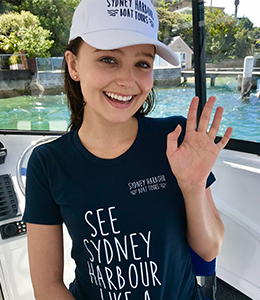 MARGAUX
Our Guest Relations guru and also part of the family. Margaux looks after reservations and social media, so if you're booking a tour you'll probably get to hear from her at some point. She's super friendly and also speaks French!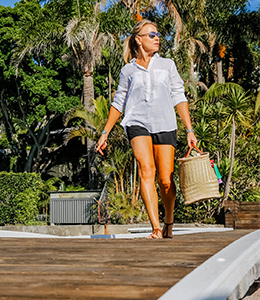 SOPHIE
Meet the real chief, doing all the stuff behind the scenes that makes Sydney Harbour Boat Tours tick. Go Mum!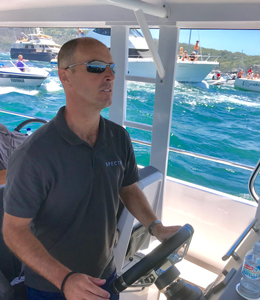 JUSTIN
A Sydney boy and the most experienced of all our skippers … when Justin's not working with us he'll be in Europe or the US captaining 40 metre+ superyachts for the 'rich & famous'.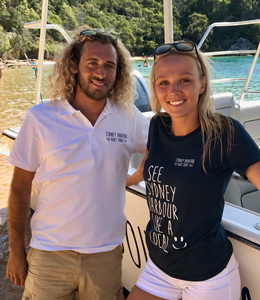 ROMAIN
The French Connection continues with part-time skipper and all round 'top bloke', Romain, who works the summer with us, but during the winter he has his own boat company in the South of France, running tours around their national parks and islands.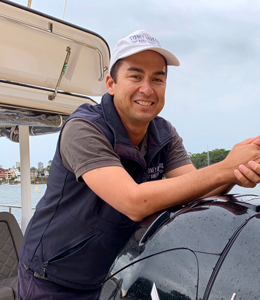 ZANE
Zane is a highly experienced skipper and marine expert on Sydney Harbour. He is also a qualified dive instructor and marine photographer, having worked in the maritime & tourism industry for many years both on Sydney Harbour and abroad.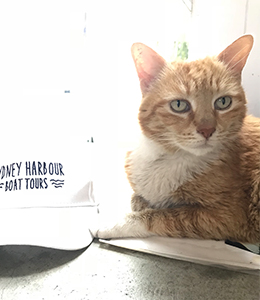 PUMPKIN
Our company cat and mascot. She passed away in 2018.  Gone but not forgotten. RIP Pumpkin.