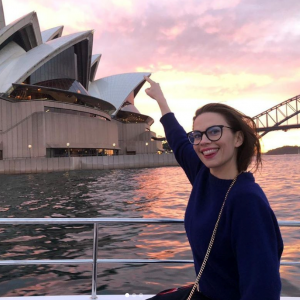 HAYLEY ATWELL
British-American actress Hayley Atwell, aka Marvel's Agent Penny Carter enjoys one of our amazing Twilight Champagne Cruises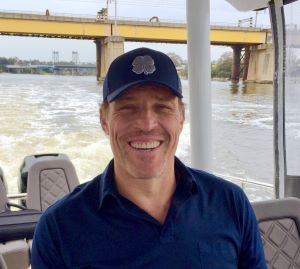 TONY ROBBINS
World's #1 life coach gets VIP water transfers to and from his 4 day 'Unleash the Power Within' event.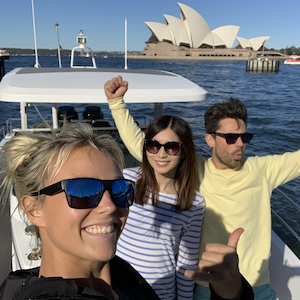 DOMINIC COOPER & GEMMA CHAN
Rockin' with some fun British actors on Spectre: Mamma Mia's Dominic Cooper and Crazy Rich Asians's Gemma Chan.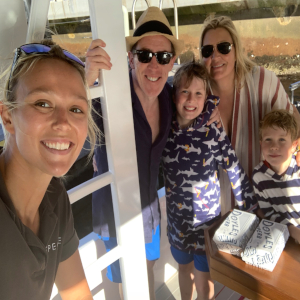 ROB BRYDON
British actor, presenter, funny man and MBE Rob Brydon and family enjoyed an afternoon of swimming, cruising & fish n' chips aboard Spectre.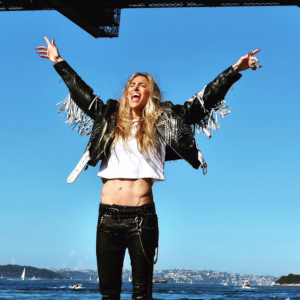 MISS VELVET & THE BLUE WOLF
American indie funk-rock lead singer Miss Velvet jamming under the harbour bridge while touring Sydney.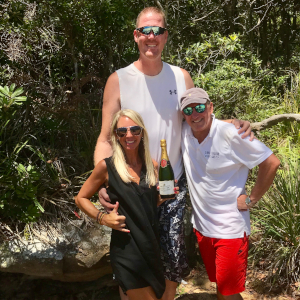 SHAWN BRADLEY
Ex NBA pro basketballer, Shawn Bradley (7'6″) and his gorgeous wife Annette enjoyed a seafood picnic with us on store beach.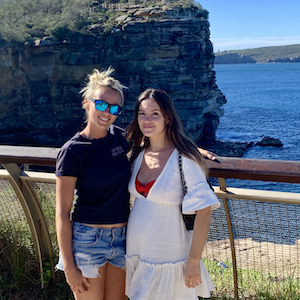 SARAH KOHAN
Model, Instagrammer, and wife of Mexico's footballing icon, Javier Hernández, Sarah joined our tour and took a stroll to The Gap.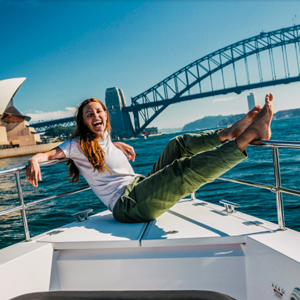 FRIEDERIKE FRANZE
Friederike is one of Germany's most popular travel writers & bloggers.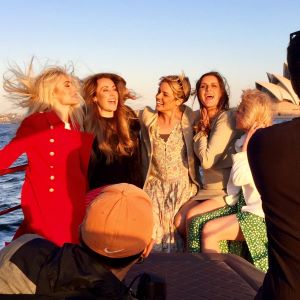 MRS AUSTRALIA OFFICAL
Classic sunset backdrop while filming the TV doco series Behind The Sash, featuring 4 powerful mums determined to make a difference.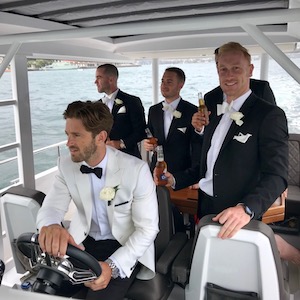 CALLUM WARD
AFL captain and Greater Western Sydney legend, Cal was an honorary skipper on Spectre for his wedding day. We love a man in a white tux!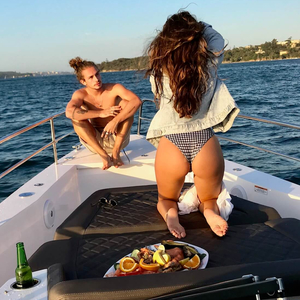 GIARO GIARRATANA
On the water with Dutch travel blogger and Instagrammer Giaro Giarratana