New Years in Sydney Harbour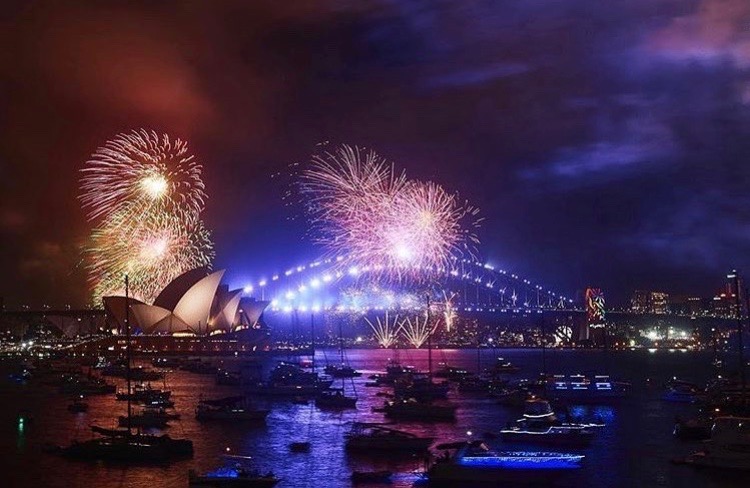 Our experience tells us that there are three ways to celebrate NYE in Sydney.
1. Party On- mainly young people and tourists who love to go out on a party boat, or to a venue. In our experience, they are ready to split the big bucks for a night to remember and a serious boogie. Regardless of whether you actually see the fireworks, the fun vibe is infectious and the music takes you swiftly into the new year.
2. Share the moment- this is a very popular tradition amongst families with kids, or more mature aged tourists who camp within a 360 radius of the iconic Opera house and Harbour Bridge. It is often full of people with tents, and the community atmosphere makes this experience pretty unforgettable. Regardless of social difference or ethnicity, everyone is brought together in that moment with the shared "HAPPY NEW YEAR"! Also, guaranteed incredible views of the fireworks if you can brave the crowds.
3. Like a local- those who own boats, or have a connection to a boat-owner may take the opportunity on this night to have a well-earned break on the harbour. Most boats anchor a few days prior the big event, because the harbour is one of the more authentic ways to get right up close to the fireworks. Having run tours before on NYE, the feeling is like no other. You almost feel as if you are getting a private showing. Let us tell you, boats come in all sizes- from dinghies, catamarans, fishing boats, navy vessels, and private super-yachts. ALL are welcome to soak in this incredible moment.
Any option you choose, there is only one thing that matters- surround yourself with people you care for and enter the new year with your head up high. Life is full of exciting and wonderful happenings. May 2018 bring you joy!
Sydney Harbour Boat Tours X